Stromata

|
home




Torcon 3 (61st Worldcon), August 2003 (2)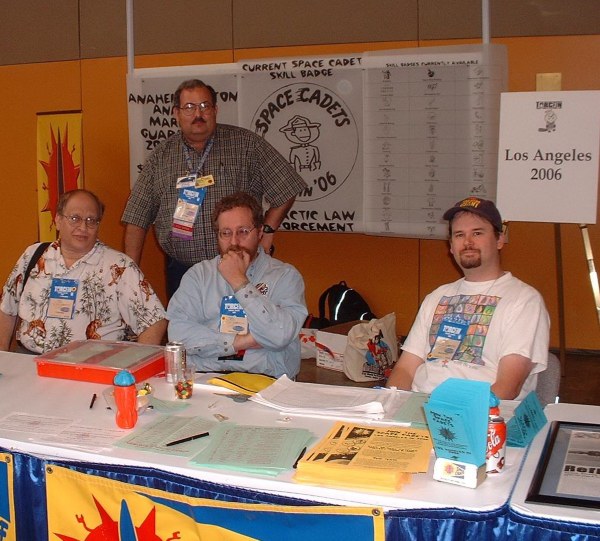 As the hard fought 2006 Worldcon race reaches the home stretch, a group of intrepid Space Cadets pose at the Los Angeles bid table. L.A. defeated Kansas City for the right to hold the convention by 74 votes out of nearly 1,500 cast.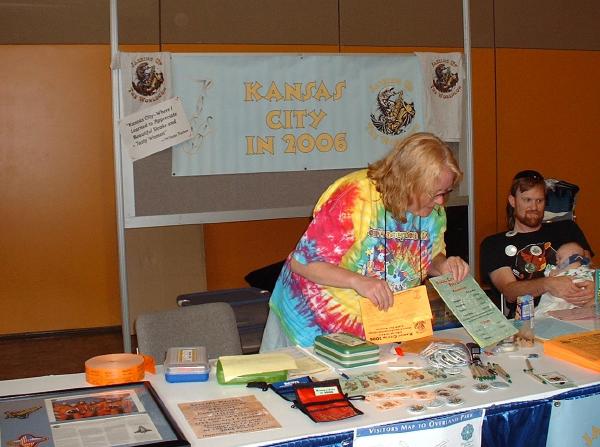 The Kansas City bid prepares to open for business on the first day of the convention. The K.C. group, largely unknown in SMOFish circles, ran a surprisingly strong race. The quotation attached to the "Kansas City in 2006" sign is from Wilson (Bob) Tucker: "Kansas City - Where I learned to appreciate beautiful steaks and tasty women."

| | |
| --- | --- |
| | |
| Columbus in 2007 chairman Kim Williams at her bid table. | Deb Kosiba sets up the bid table for Chicago in Some Year. Events at the WSFS business meeting led the bid organizers to settle on 2008 rather than the originally planned 2009. |

The Nippon in 2007 table, bidding for a Worldcon at the Yokohama Convention Center.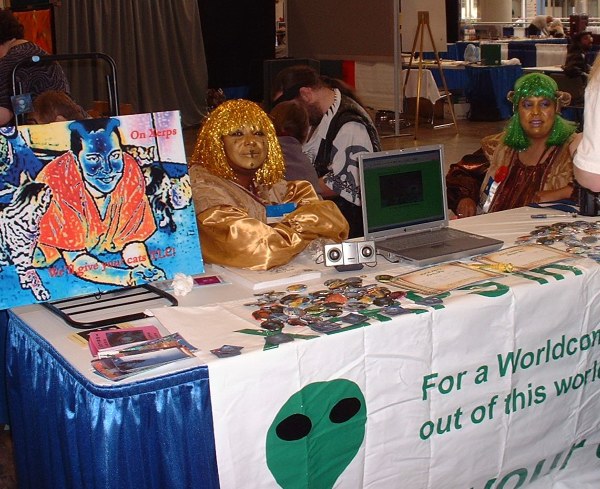 Xerps in 2010 is so far the only announced competition against the more mundane Australian bid.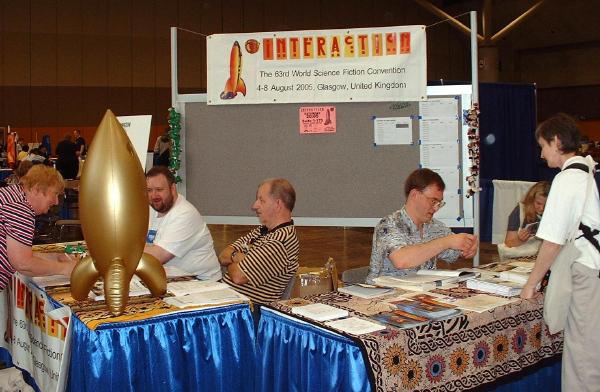 The sales table for the 2005 Worldcon, to be held in Glasgow, Scotland. The convention's U.S. agent, Steve Francis, leans back wearily in the center of the picture. The inflatable rocket is not George R. R. Martin's "Big One".